This website is dedicated to all who attended Old Jayem.
THE SPIRIT LIVES ON!
MEGA-REUNION V WAS HELD ON APRIL 30, 2022 AT RICHMOND RACEWAY WITH ABOUT 475 IN ATTENDANCE! GO HERE FOR PHOTOS!
For Individual Class Reunions, Click on the Class Reunions Link or go HERE. (None listed at this time.)
For those who have never been to the JM Cadet Alumni website, go HERE !
Enjoy the Jim Walthall movies!
For Jim Walthall Films, Newsreels, and Cadet Video Interviews, go HERE.
To read "The Monocle" online , go HERE.
For Cadet Alumni Events, Click on the Cadet Alumni
Events Link or go HERE.
Please Visit all Remaining Web Pages!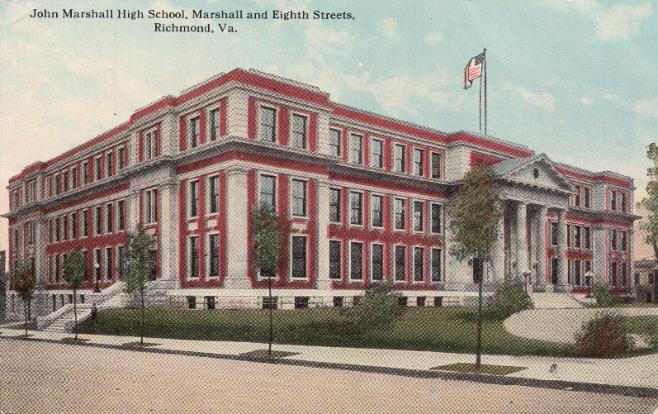 Sponsored By The Friends Of Old Jayem
EMAIL: ALANEINRICH@YAHOO.COM
The old John Marshall High School was built in 1909 and was closed in 1960. (Demolished in 1961). Once located at 8th and Marshall St. in Richmond, Virginia.